Do you have any questions or comments? Contact us!
We will be very happy to answer your questions
Hanover
Achieving and maintaining the pre-determined quality level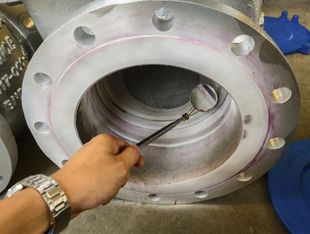 Quality assurance is the integral of all the organizational and technical measures that ensure the achievement and maintenance of stipulated quality levels during the design, manufacture, commissioning and operation stages of nuclear installations.
It is the licensee's responsibility to ensure that the plant is operated in an undisturbed and environmentally friendly way also without need to credit the function of the safety systems. This is achieved by implementing stringent demands regarding quality in the design, construction, commissioning, and operation of the plant as well as ensuring a high professional qualification of the staff.
Consultancy for specifications defining the quality requirements on components and Systems
Manufacturer assessments
Type and random sample testing
Suitability tests
Construction and acceptance inspections including e.g. material and pressure tests
Specific tests as part of commissioning
In-service inspections (ISI) during Operation
Documentation reviews