FSSC 22000: Saving costs through more efficiency in food safety
Global, complex supply chains and demands for more transparency place high demands on companies in the food sector. With certification according to FSSC 22000 by TÜV NORD CERT, you meet the current challenges of your industry, reduce risks and save costs by using your resources more efficiently.
You make an important contribution to food safety and to combating food fraud and food fraud. With an FSSC 22000 certificate, you position yourself as a company that produces high quality and safely. In this way, you strengthen the trust of your customers.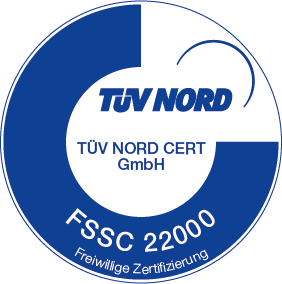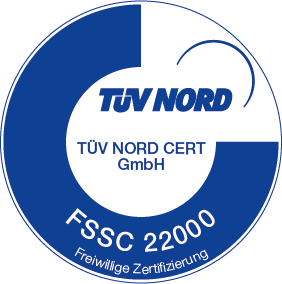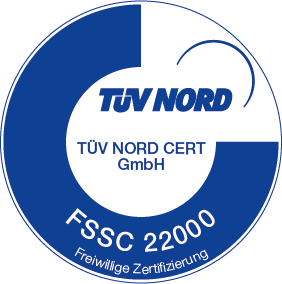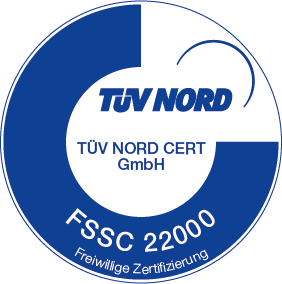 You need help with a certification?
Would you like an offer for a FSSC 22000 certificate?
Benefits of the FSSC 22000 certificate
Positioning your company as a manufacturer of high quality and safe food or food packaging materials.
Increased customer satisfaction and confidence
Reduction of risks in the area of product liability
Implementation of continuous monitoring of compliance with health and safety regulations
Integration with other ISO-based management systems possible
Internationally recognised
Process of the FSSC 22000 certification
FSSC 22000 Version 5.1 – all the changes at a glance
Elements of the FSSC 22000:
ISO 22000 as the standard used to provide structure
PRPs as sector-specific preventive programs for securing technical specifications during application
Additional FSSC 22000 requirements
Main modifications to be considered:
For organizations, the following modifications are essentially to be observed:
Changes to the FSSC 22000 additional requirements:

Management of services and purchased materials
Product labelling
Storage and warehousing
Hazard control and measures for preventing cross-contamination
PRP verification
Product development
Health status
Requirements of organizations with multi-site certification
Backgrounds for the changes:
Strengthening the licensing process and the Integrity Program
Compliance with GFSI Benchmarking Requirements (version 2020.1)
Inclusion of the Board of Stakeholders list of decisions
Continual improvement process
Timeline for the changeover
Audit against Version 5 are only allowed up to latest 31/03/2021
Upgrade audits again Version 5.1 shall be conducted from 01/04/2021.
The changeover to the new standard must take place by 31/03/2022.
It is not possible to conduct upgrade surveillance audits directly from V4.1 to V5.1
Recertification audits may be conducted directly from Version 4.1 to Version 5.1 where the recertification audit takes place on or after 1 April 2021 as a result of a certificate validity extension. In these cases, the first surveillance audit shall also be conducted in 2021 to meet the calendar year and certification requirements.
An upgrade audit is a full audit against the new FSSC 22000 V5.1 requirements and may be conducted unannounced where needed in order to meet the 3-yearly unannounced audit requirements
Your international sales contact in Germany
Christian Kienzle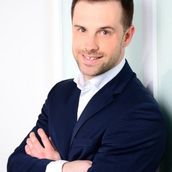 International Sales Manager
TÜV NORD CERT GmbH
Food & Agriculture
International Sales Contact by Country
---
---
---
---