Do you have any questions or comments? Contact us!
We will be very happy to answer your questions. +49 (0)511/9986-1611
Is an energy certificate for buildings mandatory?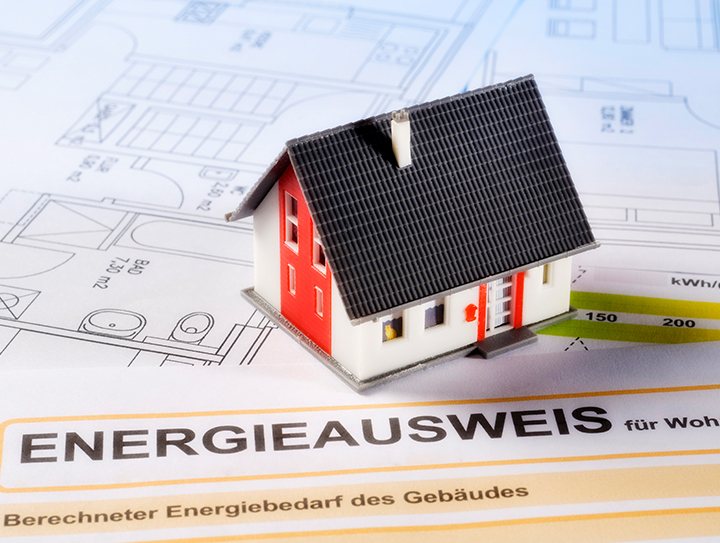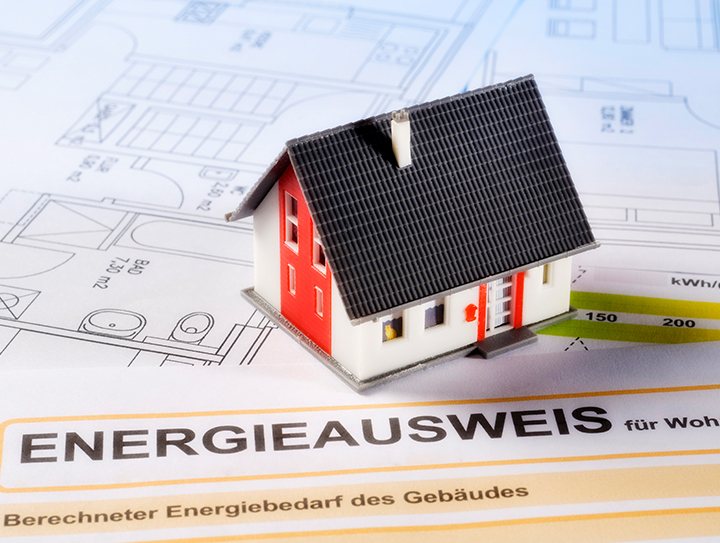 The Energy Saving Ordinance (EnEV) has applied nationwide since October 1 2009 and will be amended shortly (EnEV 2014). It defines in detail the minimum technical requirements for new buildings and for the modernisation of existing buildings. One of the key points is the awarding of energy certificates.
The obligation to present an energy certificate has been in force since 2009. The certificate is necessary for selling existing:
land on which a building stands,
rights similar to real property rights of land on which a building stands,
apartments within a building,
whole buildings
Re-letting or leasing of:
a building,
an apartment,
another independent unit within the building
New construction/ modernisation of:
The owner must be able to present the energy certificate to potential buyers or new tenants, at least upon request.
Must the energy certificate be displayed in public?
Buildings where public services are offered to citizens should set a good example: owners of buildings with more than 1,000 square metres of floor space and frequent visitors have to visibly display a public energy certificate.
Do heritage buildings need an energy certificate?
Heritage buildings do not need an energy certificate when they are to be sold or re-let. The EnEV exempts heritage buildings from the obligation to display an energy certificate, even if the heritage building would be subject to the obligation to display according to EnEV based on its use and floor area.
Issuing an energy certificate is only a small part of our competence. Further inspections of possible individual measures, general concepts and also support in the planning and implementation on site are our core business.
Energy performance certificate according to EnEV
Determination of the building data, always through an on-site inspection and based on existing planning documents
Detailed calculation of the enveloping surfaces and energy balancing according to the required standards (e.g. DIN V 18599)
Issuance of short, economically viable recommendations for individual modernisation
Issuance of the energy performance certificate
Energy consumption certificate
Plausibility check of all consumption values
Drafting of the energy consumption certificate with all data provided by the owner (usually without on-site inspection)
Issuance of short, economically viable recommendations for individual modernisation
Issuance of the energy consumption certificate according to EnEV
Optional additional services are also available from our experts - like an energy saving potential analysis as a holistic and integrated renovation concept or the identification of thermal bridges and energy leaks through thermography (e.g. in case of already existing moisture damage). Contact us!