Webshop iAM-approved as a cooperation between Additive Marking and TÜV NORD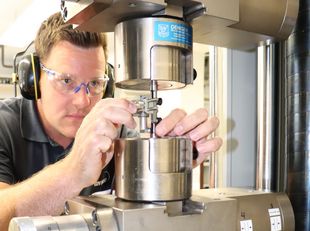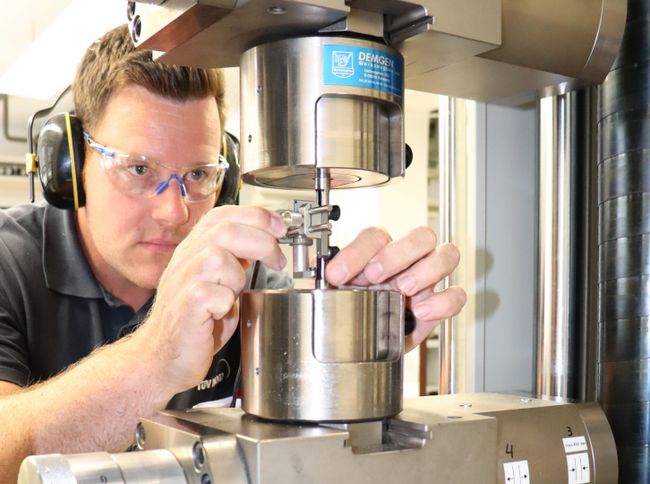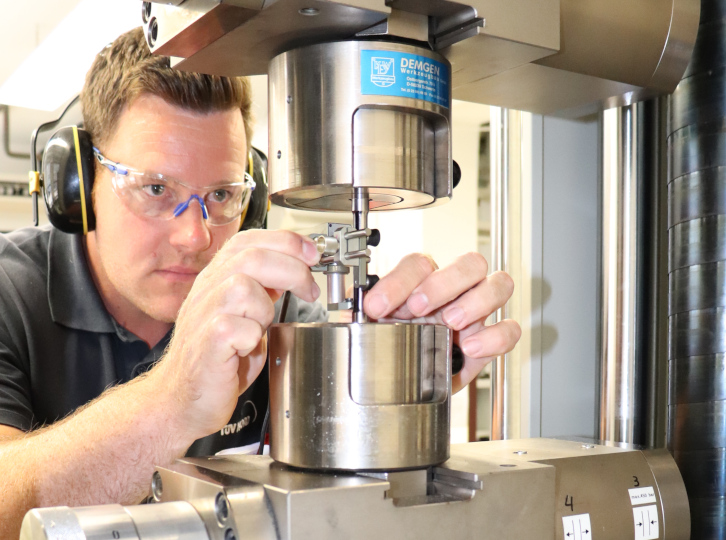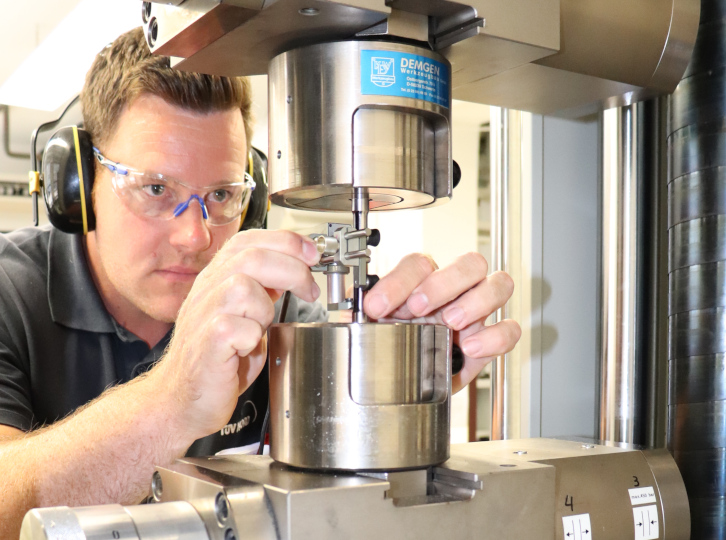 TÜV NORD and Additive Marking support industrial 3D printing with customised services in the area of Testing, Inspection & Certification, in particular with test samples to determine the material properties. Via our webshop, we provide you with individually configured STL files of the respective required test samples for 3D printing. Unambiguously traceable production run control samples are provided for customised testing services, which are inspected and tested in the accredited TÜV NORD laboratories. This enables our customers to make reliable statements about the mechanical-technological properties of their production run easily, reliably and quickly. The files of the test specimens are configured ready for printing and are simply added to the production run to be tested. After production, the accompanying samples are sent free of charge to TÜV NORD for testing using a logistics service provider. The accredited TÜV NORD laboratories determine the material characteristics according to internationally recognised standards and provide the results in digital form.
Who the webshop is aimed at?
The iam-approved.com webshop is primarily aimed at small and medium-sized 3D printing service providers who are facing new challenges, such as proving material properties achieved in production to their clients and customers.
What are the advantages of the webshop?
The decisive advantage is the automated and unambiguous labelling of the samples at the moment of their creation. This completely eliminates the otherwise time-consuming and error-prone manual labelling effort, both on the customer's side and later in the test laboratory. This special form of marking is a unique selling point and is only offered by TÜV NORD and Additive Marking.
Which test offer is included?
The test offer for additively manufactured accompanying samples includes all standard test procedures, such as notched bar impact tests according to DIN EN ISO 148-1 as well as tensile tests according to DIN EN ISO 6892-1. Initially, the joint web shop of TÜV NORD and Additive Marking will start with a first small selection of tests, which will be successively extended by further services for additive manufacturing.
What can I expect from the testing services?
The serialised and clearly traceable test specimens result in enormous simplifications and acceleration of processes for additive manufacturing service providers. You get an all-inclusive package, from the provision of the right test specimens to the almost complete elimination of manual manufacturing documentation and the digital transmission of test results.
Presentation at the Digital Additive Manufacturing Forum 2021
IAM-APPROVED.COM -
QUALITY ASSURANCE WITH THE HELP OF DIGITAL TRIPLETS
July 23thrd, 2021 at 10.50 h CEST. Register for free.