Do you have any questions or comments? Contact us!
We will be very happy to answer your questions. +49 (0)511/9986-1611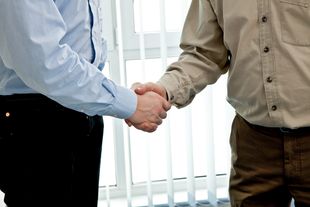 The EU Energy Efficiency Directive (2012/27/EU) has been in force since December 2012. It defines parameters, which are intended to see the European Union improve its energy efficiency by 20 percent by 2020. This will only be deliverable, if all Member States introduce energy efficiency obligations schemes. With the enactment of the German Tax Cap and Efficiency System Regulation ("SpaEfV"), the Federal Government determined on 6 August 2013 that all applicant companies must introduce energy efficiency systems by 2015.
With the amendment of the Electricity and Energy Tax Act, the implementation of systematic measures for increasing energy efficiency has become an important prerequisite for the continued grant of tax relief according to Section 10 of the Electricity Taxation Act - known as the tax cap for enterprises. To this end, the companies must demonstrate that they possess an energy management system in accordance with DIN EN ISO 50001 (EnMS) or an environmental management system according to EMAS, or an alternative system in accordance with the German Tax Cap and Efficiency System Regulation (SpaEfV) by invoking a conformity assessment body, such as TÜV NORD Cert GmbH and the Main Customs Office by way of filing an application using the confirmed application form 1449.
The benefit to you with TÜV NORD
Bundled expertise via one permanent point of contact
We coordinate and guide the necessary steps in the application process
Support, e.g. in the realisation and introduction of Annex 1 & 2 pursuant to "SpaEfV", environmental management systems in accordance with ISO 50001 or environmental management system according to EMAS
Utilisation of a training concept on the issue of the German Tax Cap and Efficiency System Regulation (SpaEfV)
Certification (confirmation of the application form 1449 by the conformity assessment body) and much more besides