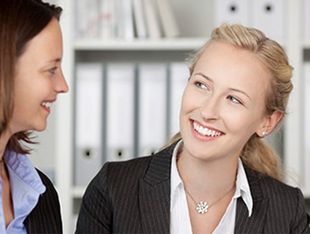 With its experts and testing centres, TÜV NORD can offer an extensive range of services in the rail transport sector.
And our approach is international in every respect:
Our application areas are directed towards the requirements imposed by domestic and foreign national safety authorities and by the European rail directives.
The inspection body SEELAB, based at TÜV NORD, is accredited by the Deutsche Akkreditierungsstelle GmbH (DAkkS) as a type A inspection body according to DIN EN ISO/IEC 17020:2012.
Our comprehensive accreditation in the field of railway technology includes, in addition to inspection according to individual standards, inspection according to the "Technical Specifications for Interoperability" (TSI) as well as independent safety assessment according to the European Regulation (EU) 402/2013 ("CSM VO"). This enables us to carry out comprehensive inspections in many railway-related areas.
Inspections based on the "Technical Specifications for Interoperability":
TSI INF Infrastructure
TSI Loc&Pas Rolling Stock
TSI WAG Freight Wagons
TSI NOI Noise
TSI CCS Control / Command / Signalling
TSI ENE Energy
TSI SRT Tunnels
TSI PRM Persons with reduced mobility
Inspections based on individual standards:
Functional safety
Control and safety technology
Occupational health and safety
Fire protection
EMC
Tramway manufacturing and operation
Independent safety assessments based on the CSM VO 402/2013:
Assessment of the suitability, application and results of risk management procedures in the structural subsystems rolling stock, infrastructure, energy and CCS
Furthermore, the accreditation of the inspection body SEELAB extends to the areas:
Functional safety: process technology and mechanical engineering
Nuclear power plant control and safety technology
Independent Assessment Body (AsBo)
TÜV NORD Systems is accredited by the Federal Railway Authority as an Independent Assessment Body in accordance with the Implementing Regulation (EU) 402/2013 ("CSM RA"). Based on this accreditation, TÜV NORD Systems is authorized as a type A inspection body to carry out independent assessments for the subsystem "rolling stock" (in the technical area of CCS restricted to "integration into the vehicle")
Designated Body (DeBo) Germany
TÜV NORD Systems is recognised as a Designated Body in Germany in accordance with Directive (EU) 2016/797 by the Federal Railway Authority. Based on this recognition, TÜV NORD Systems is authorized to carry out conformity assessments in accordance with the Notified National Technical Rules in the "rolling stock" subsystem. The conformity assessments in the field of CCS are limited to the integration of the CCS systems (PZB, LZB, GNT, ETCS and train radio) into the vehicle. A component assessment is currently excluded.
Notified Body (NoBo) for railway interoperability
Through TÜV NORD LUXEMBOURG S.à r.l., EC conformity assessments can be carried out in the railway sector according to the Technical Specifications for Interoperability (TSI). The EC conformity assessments are performed in accordance with the European "Interoperability Directive" (EU) 2016/797 in the structural subsystems:
Rolling stock
Infrastructure
Control Command and Signalling (CCS)
Energy
Based on the accreditation as certification body according to DIN EN ISO/IEC 17065 by the German Accreditation Body DAkkS, TÜV NORD LUXEMBOURG S.à r.l. is recognised as a Notified Body Railway Interoperability (NoBo; organisme notifié).
In addition, TÜV NORD LUXEMBOURG S.à r.l. is recognised as a Designated Body (DeBo; organsime compétent) by the Administration des Chemins de Fer in Luxembourg for conformity assessments according to the notified national technical rules in Luxembourg.
Certification body (SEECERT)
SEECERT is accredited by the German Accreditation Body DAkkS as a certification body for products, processes and services in the areas of functional safety, railway technology, fire protection and power plant control technology for the certification of safety, quality and reliability of hardware, software, hardware-software systems, processes and material in accordance with DIN EN ISO/IEC 17065 (accreditation number: D-ZE-11074-01).
We issue certificates for safety, quality and reliability for our customers as Safety Approved, Safety Approved SEooC, Approved Material, Trusted Tool, Trusted Process, FSM.
Their products are complex, as are the development and manufacturing processes for their production. Accordingly, it is difficult for manufacturers to make the safety and quality of their products transparent, and for users to determine the safety and quality.
Through its certificates, SEECERT confirms the safety, quality and reliability of your software, hardware, materials or processes.
Manufacturers have an additional sales argument and the users have the assurance of using high-quality products.
The basis of the work of the certification body SEECERT is the absolute protection of confidentiality of the information disclosed during certification. Only this way it is possible to simultaneously work on competing products or systems that are subject to confidentiality.
With the establishment of the SEECERT certification body in TÜV NORD Systems GmbH & Co. KG (TNS), the TNS's financial resources are available to the certification body. The TNS is based on the results of the entirety of its business activities, which also includes the activities of the certification body.
EMC tests for railway applications (electromagnetic compatibility)
Interference resistance as an entry ticket into the market
In modern trains, a multitude of electrical and electronic components come together - traction drives, air-conditioning systems, information technology as components and parts of the train, but also laptops or mobile phones of passengers. To ensure that these devices do not interfere with each other, their electromagnetic compatibility must be ensured; this is also required by the legislator in the EN 50121-3-2 standard for railway applications. TÜV NORD CERT offers the corresponding tests and thus enables secure market access.
High quality documented
With independent testing by TÜV NORD CERT, manufacturers and importers of electrical and electronic subassemblies, devices and equipment for railway technology document the high quality standard of their products and fulfil their obligation to exclude faults, unsafe conditions and damage to devices and equipment caused by electromagnetic interference as far as possible. This is a prerequisite for market access: only after successful testing of the interference emission according to the EN 55011 standard as well as the interference immunity according to EN 61000-4-6 may electrical and electronic parts be installed in railways.
Our modern EMC laboratory is accredited by the German Accreditation Body (DAkkS) and recognised by the German Federal Railway Authority (EBA) as a test centre.
icon_left
icon_right
icon_info
Protection of people and the environment
Cross-system expertise from a single supplier
Comprehensive support from our experts
Independent and needs-based advice
Authority-recognized expert opinions
In-depth knowledge of homologation processes
This might also interest you
Do you have any questions or comments? Contact us!
We will be happy to answer your questions.